Written by: Brian Anderson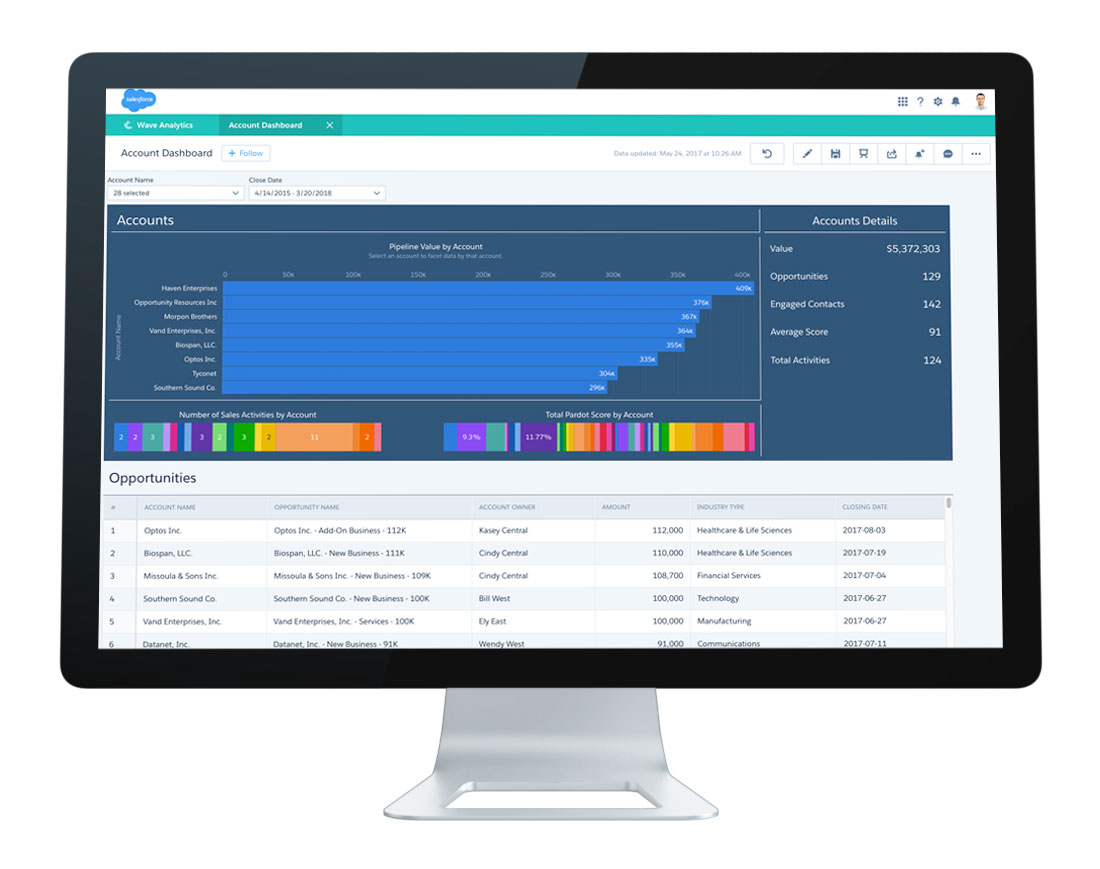 Salesforce has announced the launch of Einstein ABM, an end-to-end B2B marketing solution designed to help marketing and sales teams target their top-priority accounts, better personalize campaigns and engage with prospects at scale using artificial intelligence (AI).
The solution brings together new and existing Salesforce offerings in an effort to bridge sales and marketing across the customer journey. Users can prioritize the highest quality pipeline and engage prospects with personalized content at the right time to close deals faster.
Specifically, the company said Einstein ABM intends to help users:
Identify high-value accounts: Einstein Lead Scoring automatically identifies the accounts most likely to convert based on factors such as relationship history and past purchases. Advertising Studio can then help users advertise to new lookalike prospects based on existing prospective buyer behavior from their CRM.
Enhance account engagement: Engagement Studio positions marketers and sales reps to send personalized emails based on real-time buyer behavior or qualifying values, such as when a lead engages with a specific piece of content. Einstein Opportunity Insights also can analyze customer sentiment, competitor involvement and overall lead engagement.
Sync marketing and sales efforts: Einstein Account Insights can offer sales reps with the latest prospect news—such as M&A activity and financial results—to inform engagement strategies. Reps can then use Salesforce Engage to personalize marketing content and reach out to leads within accounts in a timely manner.
Measure and optimize campaigns: With B2B Marketing and Sales Analytics, companies can understand the performance of their marketing campaigns against targeted sales opportunities in a single dashboard. New Multi-Touch Campaign Insights can also help marketers identify the attributes of marketing campaigns that have the highest potential to drive sales for targeted accounts.
"Doing ABM via CRM is table stakes to whether you can do it successfully or not," said Mike Kostow, SVP and GM of Salesforce Pardot, in an interview with Demand Gen Report. "With Einstein ABM, users can gain account insights, which instantly give account reps details on their top-tier accounts. Along with Salesforce Engage, they can see in real-time how buyers are engaging with content, and tailor conversations based on that engagement."
While Einstein Lead Scoring, Einstein Account Insights and Einstein Opportunity Insights are already generally available via the Salesforce Sales Cloud, Multi-Touch Campaign Insights is currently in pilot and expected to be generally available in the second half of 2017. Engagement Studio, Salesforce Engage and Advertising Studio are also generally available currently via Salesforce Pardot.